Franchise Evaluation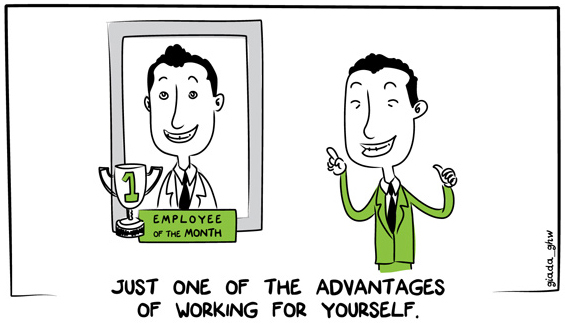 For many prospective small business owners, pursuing a franchise opportunity is significantly more attractive than starting a small business from scratch. There are several good reasons why you might think that way:
Franchise Businesses are Statistically More Likely to Succeed
Franchise Businesses are Easier to Finance
With a Franchise, You are In Business for Yourself but not by Yourself
It is important to recognise that although there are a number of advantages to franchise ownership, it is not a guarantee of small business success. The wrong franchise opportunity can fail just as catastrophically as can the wrong small business opportunity. In order to maximise your chances of success and the benefits of a franchise business, you must identify a franchise system and brand that has a track record or strong prospects of success AND that offers a franchise opportunity that respects the legitimate interests of franchisees. This, of course, is more easily said than done.
The choice for prospective franchise owners is vast and bewildering. The 25th Edition of The UK Franchising Directory lists over 1500 franchise opportunities currently available in the UK across dozens of industries. The investment at stake here is likely to be one of the most significant you'll ever make and the consequences of a poor decision at the outset could be devastating, both financially and professionally. Potential franchise owners must do their homework before choosing a franchise, obtain the right professional advice and make sure that they get the answers to all the important questions that anyone going into business for themselves should ask. We suggest that there are five areas upon which a potential franchise owner ought to focus their attention when evaluating a franchise opportunity:
Market - Is the market stable, expanding or contracting? What is the market positioning for the the product or service that the franchise network delivers? What is happening in adjacent markets that could affect demand for the product or service the franchise network delivers? Are customer preferences changing?
Industry - What is the competitive structure of the industry in which the business will operate? Is it fragmented and highly competitive or is it consolidated and characterised by the peaceable co-existence of the key competitors? What's this business's position within the industry? What is the industry's future? Are there significant barriers to entry for future competitors?
Product - What exactly is the product or service that the franchise network delivers? How does it compare with other alternatives on the market? Is there anything truly proprietary relating to the product or service and business model? Could these be easily imitated by competitors? At which point in the product life cycle is it at?
Team - Do you have or can you assemble a team which has the key competencies required to be successful in this business? If not, can you or the franchisor provide adequate training? Does the franchisor have strong leadership? What are the support arrangements for franchisees? Do these support services offer value for money?
Financial - What is the earnings capability of the franchise? What return on investment can be reasonably expected from the franchise? Can finance be secured for such a business?
If like most potential franchise owners, you have little previous experience of business ownership, it is unlikely that you will have had much experience in assessing a business opportunity with the depth and rigour that an investment of this magnitude demands. This is why we offer our professional franchise evaluation service to potential franchise owners who are looking for independent advice on the viability and attractiveness of a particular franchise opportunity. We can:
Help With The Franchise Identification Process
You may well have already identified one or more franchises that you feel are a fit for you, your experience, interests and financial goals. If required, we will suggest other franchise options that we believe might be of interest. In order to properly evaluate an opportunity, there needs to be a point of comparison. Therefore, it is important that we evaluate at least two franchise opportunities or businesses. There is such a thing as too much choice and we would suggest that you restrict the number of franchises under serious consideration to a maximum of four.
Complete A Franchise Evaluation
We will then complete a franchise evaluation in which we assess the attractiveness of the various franchise opportunities under consideration across the key dimensions of business viability: business model viability, market viability, industry viability and financial viability. This will allow the different opportunities to be directly compared with each other in every critical aspect. Based upon this assessment, you will be able to clearly identify which, if any, of the franchise opportunities under consideration are most attractive to pursue to the next stage.
Assist In Franchise Purchasing Process
After you have successfully evaluated the various franchises that initially caught your attention, you will want to take the next steps towards the purchase of a franchise. These steps will include:
Speaking to existing franchise owners to establish their experience with franchise ownership
Meeting with senior executives of the franchising organisation or attend a "Discovery Day"
Creating detailed business plan to raise finance
Having a specialist solicitor examine the franchise contract
Our project managers here at Continuous Business Planning can support you throughout the entire process and can, of course, help you with the production of a business plan. Our goal, for those who have a preference for franchising over starting their own business from scratch, is to provide you with all the information that you will need to arrive at an informed decision as to which of the many franchise businesses available are right for you. Unlike other so called franchise advisors who receive the vast majority of their income from the franchisors, we are an independent resource, with no agenda other than to help our clients find the right business for them. Contact us today to see how we can help you take your first steps to the personal and financial freedom that a great franchise partnership can offer.