How We Do It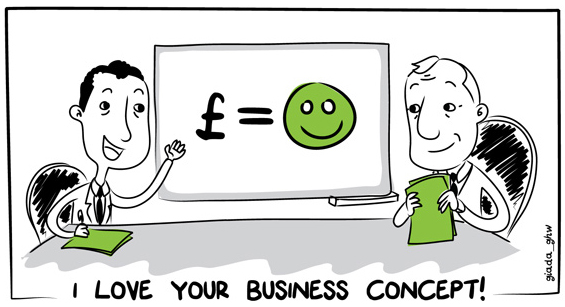 Our Method
We are a small business. We do not have thousands of clients and never will have. We believe that it takes small to understand small and our commitment is to help small businesses. That sadly rules out an IPO for Continuous Business Planning Ltd, but what can you do? The good news for you as our client is that being small allows us to keep our costs affordable to you. You are paying purely for our help and expertise, not our swanky city centre offices or corporate perks.
So what can you expect after you first pick up the phone to us?
Initial Free Consultation
You have picked up the phone because you have an itch that you feel you cannot scratch alone. There is a gap between where you want to be and where you are today. We believe that we can help you close that gap. Over the course of about an hour, we will explore your concerns and some of the pressing issues and opportunities you face.
Preliminary Research
It may well be that in order to propose an effective solution, we need to do some preliminary research. We may need access to related materials that you have. In some cases, and with your permission, we may need to speak briefly to relevant members of your team. We will certainly do research of our own.
Proposal
The outcome of these initial steps will be a proposal document that answers the following questions.
What is the issue, problem or opportunity that you face?
What exists right now and what is wanted?
What are the expectations of the client and project manager?
How will you approach the problem?
How will you gather information about what is going on? From whom? When?
How will we work together? Keep each other informed? Deal with issues? Support each other? Measure progress?
What will this project cost in time, money, equipment and materials?
How will we know when the project has been successful?
We will also offer three options for you to choose from in terms of the intensity of our involvement in your project and corresponding cost of our service.
Inquiry
In the likely event that important questions about how we will proceed are unanswered, then we will decide together what we need to learn, choose methods for acquiring that insight and then get busy closing the knowledge gap that is preventing effective action. Please understand, we do not need to know everything before we do anything, but often a pause for thought at this stage helps avoid wrong turns and cul-de-sacs further down the road. Inevitably, it is what we don't know that hurts us and assessing if there are any gaping holes in what we know before we move on is an important part of our risk management process.
Client Feedback & Decision
Before we launch into action, we must be unified in the direction that we are choosing to take. You must be happy that the destination we discussed and the route we have planned are where you want to go. You will then choose from one the alternatives in the proposal or a new alternative created in the light of your feedback. Then finally...
Let's Do It!
We'll get cracking. At the very least, we will be functioning in a project support capacity so detailed project plans will be drawn up and posted online. Daily to do lists will be generated by our project planning software for every member of the team and those responsible will be held accountable for the tasks that they are assigned to complete.
Review
Some small business owners are extremely anxious about measuring and reviewing project and business performance. Such anxiety, however, must never outweigh the necessity of knowing on a weekly basis the answers to the following questions:
What's the Impact within the organization? What is happening differently: What is being done? How are people behaving? How do they feel? What do they understand?
What are the results outside of the organization? How are the outcomes, products and services, image and morale different because of this project?
How well have we honoured our original and evolving agreement?
What are we learning as a result of this project?
Plan
There will come a time when this particular project begins to wind down and your goals have been accomplished. At this point, your small business has arrived at its stated destination. The obvious question becomes, where next?
As small business owners, sooner or later we all find ourselves at a crossroads, unsure of our next steps. We need to know:
"Will my idea work or will it waste my time and resources"?
"What's the best direction now for my small business"?
"How do I make my business grow"?
"How can I expand into new markets"?
At this point, we begin the whole process again, working with you continuously until we achieve together your ultimate aims for your small business.
If you like the way we work and want to get started on improving your small business performance, contact Continuous Business Planning today for a free consultation.