Do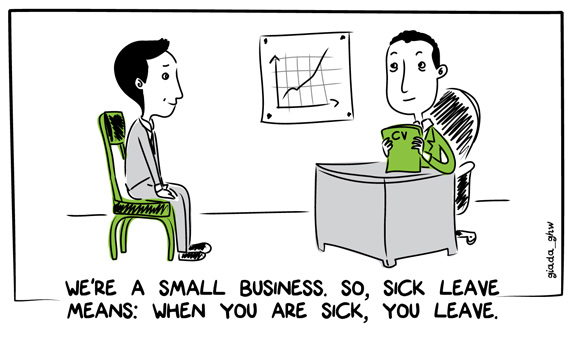 Here's the harsh, unglazed truth about small business planning. The most astute plan imaginable for your small business will have no positive effect on anything measurable until it is properly implemented. Effective implementation of an average plan beats mediocre implementation of a perfect plan every time.
At Continuous Business Planning, we are committed to helping you get organised and to achieving your business goals. We do not want to shape your business in the image of the latest theory on organisational design or after the current idea of the month being paraded by consultants, who more often than not will not have the good grace to hang around for the consequences. We help your business grow using time tested methods that get great results in small businesses like yours and we stick around till your business arrives where you wanted to go.
So, what can we do for you?
Lend Our Team to You
Delegation of Non-Critical Recurring Tasks
Project Management
Business Process Reengineering
With our ongoing services available from £100 per month, and with our 500% return on investment promise, contact us today to help you make the most out of your small business.
Borrow Our Team
Small business owners have too many hats and not enough heads. That is why we are here to help you. Rather than be a martyr to your business, let us take some of the strain.
Without question, your project will not rise above the level of the team involved in its completion. We cannot overstate the importance of making sure the right tasks are being handled by the right people to achieve the best project results. Simply put, to achieve the best results, you need the very best people for the task to focus their attention on doing what they do best.
We have assembled a team at Continuous Business Planning that we absolutely depend upon for our business success. Some work exclusively for us, whilst others work with us on a project to project basis as they are needed but all of them are equally important in allowing us to do what we do.
We are confident that our regular team can help you meet the vast majority of business challenges you might face. If you want to outsource some or all of the work to be done as part of the projects we have planned together, we are very happy to get our hands dirty. Whether it's an hour's work for one person or a year's work for ten people, as and when you need extra manpower, the Continuous Business Planning team can help.
But what if your business is very different from ours and our people can't do a credible job for you? If this is true, then use our managed outsourcing service. Yes, you could outsource almost anything to other people yourself, but you first need to know how to provide accurate and complete instructions to the people you work with. You cannot expect freelancers to be business strategists. Their job is to do the work you tell them to do, not figure out what to do and why they need to do it a particular way. That's where we step in. Our managed outsourcing service benefits your business because
We understand what it takes to get projects planned and finished
We recognize skilled talent, and can spot a fake a mile away
We can describe every project in great detail, so things get done right first time.
We can spot potential legal problems, like copyright violations.
We can efficiently run a project team that includes freelancers
We make sure every project is on time, on budget, and of high quality
We can tell you when you're asking for unnecessary tasks
There's no need for you to miss a customer deadline again, nor is there any excuse not to do what needs to be done in your business. If you want to access our brilliant team or use the power of managed outsourcing to grow your business, then call us or send us a message today.
Delegation of Non-Critical Recurring Tasks
Let's be honest with each other for a minute. Most of you workaholic small business owners waste a good proportion of the seventy to eighty hour weeks you are always complaining about, doing work that could very easily be delegated to somebody else. Yet you struggle on like the martyrs you are, unwilling and unable to let go of even the least critical task. You have no time to dedicate to the project work that will lift their businesses to the next level. Yet you struggle to relinquish some of the more mundane business tasks for which you are massively overqualified.
When you're a small business owner who prides yourself on doing everything on your own, delegation is hard. Your business is your baby and your blood; it seems unnatural to trust someone else to take over your responsibilities, whoever that person may be as there's no way they could do a task better or more thoroughly than you could. Or could they?
At Continuous Business Planning, we believe that a much overlooked part of business planning is deciding what each individual in each team should and, just as importantly, should not do. Are their routine and mundane tasks that are dragging you and your team down? Do we need to free up your time so that you, as the small business owner, can concentrate on leading your business from where it is now to where you want it to be?
As your business begins to grow, it's inevitable that you'll have to become comfortable with delegating tasks. It's impossible to think that you'll be able to continue to do everything in your business and still grow at the pace you want to. If you are unable to delegate within your small business organisation due to a lack of skill or expertise, we will help you successfully delegate outside of the business. We will help you:
Identify the task.
Assign the task.
Train the employee.
Track progress.
Let go.
If you want more discretionary time, just to enjoy life more or to give you some time to concentrate on working on instead of working in your business, then call us or send us a message today.
Project Management
Managing a discrete project from project initiation throughout its lifecycle until project closure is a particular skill that many small business owners have had to learn through bitter trial and error. As experienced project managers and entrepreneurs themselves, our team of project managers here at Continuous Business Planning know how to give you the support you need.
Do you really need project management support? After all, nobody knows your business like you. Whilst this is undoubtedly true, the quality of the management of a project is critical to that projects outcome. If any of the following project problems sound familiar, then we believe we can help.
Are important project milestones missed with little advanced warning?
Are you frequently confronted by unforeseen schedule and cost surprises - most of which are negative?
Does everything take longer and cost more than originally estimated?
Are project status reports mostly for making excuses rather than describing solutions, containing only new or recently discovered problems or risks, and giving summary status updates that are generally unsupported by evidence?
Do you have current information on the most serious project risks, including their potential technical, cost or schedule impacts, their likely timing and early warning signs, and the risk mitigation plan proposed by the project team?
Regardless of stated forward progress, does it seem there is always more work remaining this month than there was last month?
When a problem arises, is it usually blamed on something or someone external to the project team?
If you've nodded your head more than once as you've read, here's specifically what we can do for you.
Help plan your projects, from start to finish
Find the best talent to handle the tasks
Manage cross-team collaboration
Train the team in exactly how you want things done
Monitor your project(s) as they progress
Communicate with the entire team
Manage and enforce your deadlines
Ensure the quality of all deliverables
At Continuous Business Planning, we believe the combination of our experienced project managers and the best in class online project management software that we use to help properly manage your projects is a recipe for project success.
If you believe you would benefit from our ongoing project management support, then call us or send us a message today.
Business Process Management & Reengineering
It's often said that "If you always do what you've always done, you'll always get what you've always got." This isn't strictly true, but the fundamental point is sound. Businesses must eventually embrace change to become and remain successful.
At Continuous Business Planning, we are not advocates of "loose change" or flavour of the month initiatives. The truth is that there are excellent business reasons to avoid change. Established business processes give your business the chance to get really good at what it does through experience curve effects. Greater business efficiency normally translates into a better customer experience and higher profits. It is precisely to harness the power of the experience curve that we establish and hone business processes in the first place. However, in an ever changing business environment, what worked yesterday certainly will not work forever.
Establishing best practice business processes which are followed time and time again until practice has made perfect for every critical success factor for your small business is precisely how you get more than you have ever got before. However, there will come a time for every business when the market moves on. At that time, the processes that drove the success of the business need to be reassessed. At this point in your business story, the virtue of routinised replication is no longer helpful but a hindrance to the ongoing success of your small business.
If you are at the point where change is essential for the continued growth or survival of your small business, then you face one of the most difficult challenges that a small business owner can encounter. Establishing new business processes means learning new habits. This is not easy. And as change has uncertainty at its core, it is highly situation specific. There is no one recipe for successful change. However, our business process re-engineering service is built around a few core ideas that are applicable in every situation.
View Processes from the Customer's Perspective
By mapping and analyzing process in this way, you will be able to identify the flow and waste and also understand the impact that these have on your customer.
Measure What Matters To Customers
Only measure that which can show you your true performance from your customer's point of view. Many organizations have the wrong measures which can be detrimental to the quality of service.
Value Re-engineering
Re-designing your work by focusing just on the value work is part of the recipe to a sustainable and successful change program.
Our sole objective in business process analysis and re-engineering is to establish new best practice business processes which can be then be followed consistently with better outcomes for your small business and its customers.
If you are looking to reinvent the rule book in your company and take a quantum leap forward in performance, contact Continuous Business Planning today for a free consultation.