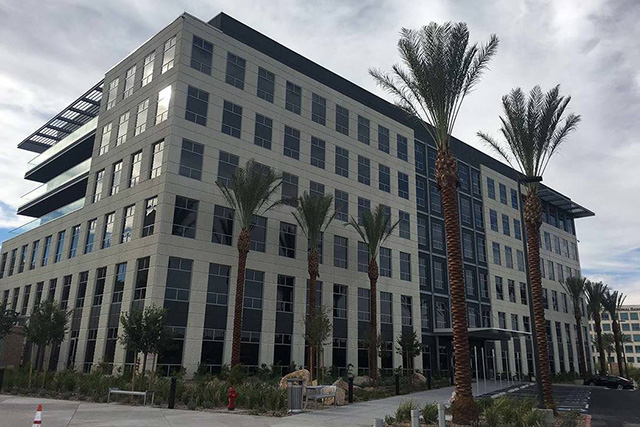 Continuous Business Planning operates from two office locations: Manchester, UK and Las Vegas in the US. Our US-based clients can find us at the following address:
Las Vegas Office Contact Details
Our US office is located within WeWork in Downtown Summerlin, located just a few miles to the west of the world-famous Las Vegas strip.
Contact details are as follows:
Address: WeWork, Two Summerlin, 10845 Griffith Peak Drive, Las Vegas, NV, USA. 89135
Phone Number: +1 (702) 703 2618
E-mail: enquiries@continuousbusinessplanning.com
Opening Hours: (Mon - Fri) 09:00 - 17:00 (Pacific Time Zone)
To avoid disappointment, please make an appointment with a project manager in advance of arrival.
Travelling to Our Las Vegas Office
Depending on how you plan to travel, please follow the following instructions for travel to our Las Vegas office.
Bus
In order to reach us by bus, catch the 206 Bus, alighting at the Pavilion Center @ Griffith Peak (N) Stop. Our office is a 3-minute walk from that bus stop.
Cycle
If you wish to cycle, there is secure bike storage and shower facilities on site. Please let us know before arrival to arrange access.
Car
If you plan to drive, we are located about 8 minutes from the 215 Las Vegas Beltway. For satellite navigation purposes, you will need to use the building's address and zip code (10845 Griffith Peak Drive, Las Vegas, NV 89135). There is extensive visitor parking on site.