The Ultimate Guide to the Innovator Founder Visa Endorsement Process
13-April-2023
13-April-2023 20:54
in UK Immigration Business Plans
by Admin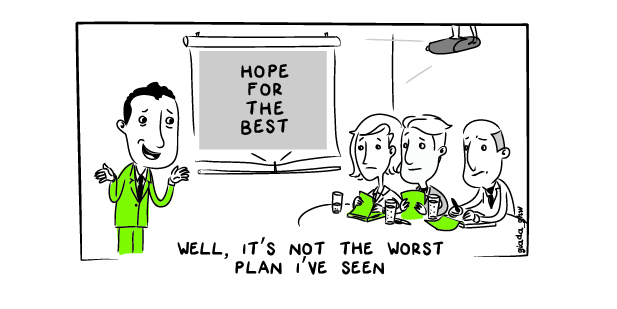 Alongside the launch of the new Innovator Founder visa route today (13th April 2023), the new endorsing bodies opened up to Innovator Founder applicants, and the new endorsement process was announced. The Innovator Founder endorsement is for businesspeople seeking to establish an innovative, viable, and scalable business in the UK. Successful Innovator founders are granted leave for 3 years at a time and can bring their family members to the UK. After 3 years, Innovator founders can apply to extend their stay for a further 3 years or to settle permanently in the UK. Each of these 3 stages (initial application, extension, settlement) requires endorsement from an endorsing body.
The endorsing body is responsible for assessing the business idea, the founding team, and the potential for success. Those applicants that are successful will be issued with an endorsement letter, which is a pre-requisite to applying for the Innovator Founder visa itself. It makes perfect sense to have business ideas assessed by endorsing bodies with entrepreneurial experience, commercial insight, and technical knowledge rather than by Entry Clearance Officers who are ill-prepared to make a sound judgment about the viability or otherwise of a particular enterprise. This is why the Home Office introduced the old endorsement process back in March 2019 when the start-up and innovator visas were launched. However, this change to a system of endorsing bodies brought with it a fresh set of problems for both the Home Office itself and for entrepreneurs seeking one of the two visas that required an endorsement.
Consequently, the Home Office announced that they would be making changes. A Home Office spokesperson said, shortly after the Innovator Founder visa route was announced on 9 March 2023:
"We are introducing reformed endorsing body arrangements to support the operation of the route, which will deliver a simpler, easier-to-use system for applicants".
The details of the changes to the endorsement process announced today are highly significant. We will lay out all the details of the new endorsement process below before sharing our thoughts about what this means for potential applicants for the Innovator Founder visa.
The Number of Endorsing Bodies Has Been Significantly Reduced
Under the old system, founders looking to apply for start-up and innovator visas had to get a letter of endorsement from one of more than 50 private UK endorsing bodies, or one of a few dozen UK universities. The fact that there were so many different endorsing bodies made it incredibly difficult for the Home Office to maintain a uniform interpretation of the criteria for a project to qualify for the start-up or innovator visa (i.e. innovative, viable, and scalable). This disparity between the Home Office's interpretation of the criteria and the interpretation of many of the endorsing bodies culminated in an explosion of refusals in 2022 for applicants that had been endorsed by one of the endorsing bodies but who were subsequently refused by the Home Office at the visa stage.
The Home Office has decided to reduce the number of endorsing bodies from more than fifty (excluding the Universities) to just three:
The newly established UK Endorsement Services.
There is a fourth organisation called the Global Entrepreneurs Programme (GEP) that can also issue endorsements. GEP is a government programme run by the Department for Business and Trade for internationally mobile, tech-based entrepreneurs and helps them scale and internationalise their innovation rich companies from a UK global HQ. However, GEP only provide visa endorsements for founders that have already been invited to participate on their programme so this will not be an option for the vast majority of people interested in securing an endorsement for an Innovator Founder visa application.
Those that are interested in the eligibility criteria for GEP can find out by contacting them directly at the following e-mail address - global.entrepreneurs@trade.gov.uk
Three Different Types of Endorsements for Innovator Founder Visa Applicants
The endorsement will take the form of a letter, including a secure endorsement reference number and the applicant's personal details, as well as confirmation that they meet the endorsement criteria. There are three types of endorsement for Innovator Founder visa applicants:
Innovator Founder– new businesses: This type of endorsement is for those wishing to apply for an Innovator Founder visa for the purposes of setting up a new company in the UK.
Innovator Founder – same business as previous endorsement: This type of endorsement is for those who have had leave in either the Start-up or Innovator categories and are continuing as a founder pursuing a previously endorsed business venture that was assessed in their previous endorsement that led to that grant of leave, or at a contact point with their endorsing body during that grant of leave.
Innovator Founder – settlement in the UK: This type of endorsement is for those who have spent at least 3 years in the Innovator category on the basis of founding their own business and have achieved a level of business success that meets the endorsement criteria for settlement.
The focus of this guide will be on outlining the endorsement process for Innovator Founder - New Business. We will add separate guides for the other two types of endorsement at a later date.
It is important to note before we start that the Innovator Founder route is not designed to facilitate investment into a pre-existing business – applicants should be key/founding members of the business who have generated the ideas in the business plan (or significantly contributed to them) and must be involved in a day-to-day role in carrying out the business plan. If the applicant's connection to a business has been arranged by any "investment matching" service provider, then this will almost certainly lead to a rejection of the application for endorsement.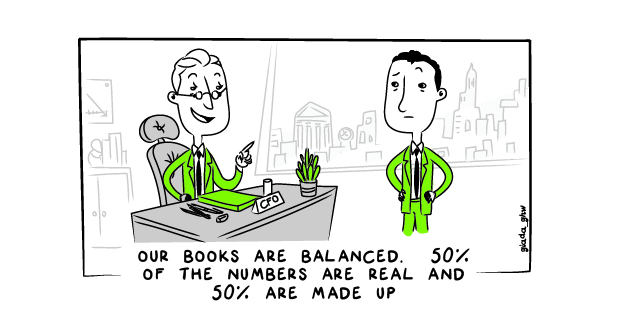 All Business Projects Assessed for Endorsement Must be Innovative, Viable, and Scalable
Any successful application for endorsement will need to demonstrate that they have a business venture which is Innovative, Viable, and Scalable. These criteria now have a much more specific definition which the endorsing bodies will be expected to abide by. This is laid out in the latest guidance document produced by the Home Office for the new endorsing bodies.
Innovative
The applicant must demonstrate to the endorsing body that they have a genuine, original business plan that meets new or existing market needs and/or creates a competitive advantage. When assessing if an application meets the innovative requirement, the Home Office expects the endorsing bodies to consider the following core principles:
business propositions should be able to demonstrate a clear and compelling unique selling proposition (USP) i.e. what is it about the product or service that differentiates it from its competitors?
The concept for innovation within the business should demonstrate a business proposition that is not easily replicable by others / can demonstrate reasonable barriers of market entry to otherwise replicating their proposed innovation
The innovation element should be core to the success of the proposed business proposition and be primarily delivered within the business
Business plan proposals that should not be considered as meeting the innovative standard include:
Where the innovation element and associated research, design, or implementation are largely outsourced to a third-party provider
Generic businesses with only incidental innovation proposition, for example, a taxi or cleaning company "with an app".
The Home Office gives some specific illustrations of what is likely to meet the innovative endorsement criteria and what is not.
Example unlikely to meet the Innovation endorsement criterion
An applicant is part of a founding team spinning out a venture from a University research programme commercialising a new engine efficiency technology. The applicant can clearly articulate what the company's R&D proposition looks like, can demonstrate a strong case for how their technology is new to the market, and presents a clear route to commercialisation.
Example unlikely to meet the Innovation endorsement criterion
An applicant as a sole founder wants endorsement to set up an "EdTech" company where the innovation proposition is based on an "artificial Intelligence" focused platform that will teach a subject to under 18's. The applicant has no background in AI and has no supporting team members with competence in this field. The applicant can say what the product is that they want to ultimately sell but has no specific grasp of how that would be achieved at a technical level and instead will outsource all the technical development in delivering this innovation to a third-party company to build the product on their behalf.
Viability
The applicant must demonstrate to the endorsing body that they meet the following requirements as part of this criterion:
the applicant's business plan must be realistic and achievable based on the applicant's available resources.
The applicant must have, or be actively developing, the necessary skills, knowledge, experience and market awareness to successfully run the business
In considering these requirements, endorsing bodies are instructed to consider the following points:
Does the applicant have access to sufficient funds to deliver the proposed business?
Can the supporting financial projections be credibly defended?
Can the applicant show they have the appropriate skills, knowledge, and experience to credibly deliver the project?
Is there credible demand for the business's proposed product/services?
Once again, the Home Office gives some specific illustrations of what is likely to meet the viability endorsement criteria and what is not in the guidance document for endorsing bodies referenced earlier.
Example likely to meet the Viability endorsement criterion
The applicant is launching a business developing and manufacturing a new medical device. The applicant can show rigorous and credible research around minimum set-up costs such as the price of buying in tooling equipment, hiring technicians, and operating factory/laboratory space. The applicant can also show they have considered and researched market demand and pricing. The business has access to a sufficient level of funds and the financial forecasts can be properly defended. The applicant and any associated co-founders can show that the founding team has the necessary skills and knowledge to credibly be capable of successfully developing and delivering the product to market
Example unlikely to meet the Viability endorsement criterion
The applicant intends to create a new web portal for selling fashion accessories with an Artificial Intelligence-powered shopping assistant. The proposed financials appear generic and with little evidence of any research to set out specific detailed costings of minimum set-up costs. The applicant has stated regarding the web portal set up that the platform will cost £20,000, When asked how much that will cost, they simply say this is what they have been told it will cost them. No budget has been allocated for ongoing essential run costs such as server rental. The applicant is the sole founder but has no technical expertise to take ownership of the product build.
Scalability
The Scalability assessments carried out by an endorsing body must include:
Evidence of structured planning demonstrating a credible path to growth
potential for ongoing high-quality and skilled job creation
Scope for growth into national and international markets
projections based on credible research
Example Likely to meet the Scalability Endorsement Threshold
The applicant is launching a company manufacturing new recycling machines. The applicant can point to domestic and international recycling service providers it intends to market into. They have completed market research and can show evidence of the demand for their product. They articulate within their plan a credibly costed and researched approach to how production and sales can be scaled to serve demand.
Example Unlikely to meet the Scalability Endorsement Threshold
The applicant wants to set up a company operating a food delivery app, ultimately the food delivery app is to be tied to the applicant's own bricks and mortar fast food business, despite the fact that the company is operating an app given the applicant is primarily a fast food shop operator it is highly unlikely that this business will expand beyond the local area or be adopted as a system by other providers, rather this will for all intents and purposes be a local shop with a website.

Other Criteria That Endorsing Bodies Will Assess in the Endorsement Process
Beyond the assessment of the innovative, viable, and scalable nature of the proposed business, the endorsing bodies have also been instructed to assess, and confirm in their endorsement letter, that the applicant has:
a business plan and has either generated or made a significant contribution to the ideas in that business plan;
demonstrates that they will have a day-to-day role in carrying out the business plan;
confirmed that they will have at least two contact point meetings with you at regular intervals during their period of permission; and
is either the sole founder or an instrumental member of the founding team.
Some of the factors that they will consider as part of making these assessments will also include:
the circumstances surrounding the creation of the business venture and the applicant's role in that;
the nature of the applicant's significant contribution;
whether the applicant is able to offer a clear explanation as to how their skills and experience relate to specifically enabling the delivery of the innovation proposition within the business.
Example likely to meet the requirements
The applicant has had a genuine involvement in the creation of the business plan for the company being founded; has a clear founding leadership role within the business; and it is clear that this individual has specific skills and knowledge necessary to the founding of that business. The applicant can talk in-depth to the core innovative product and can credibly articulate what it is they have brought to the development of the business proposition, to the extent that early R&D has already been undertaken, with them having been significantly and materially involved in this, either undertaking or facilitating that process prior to seeking endorsement.
Example unlikely to meet the requirements
While the applicant is providing funding to a business that they have joined late in its development, they have very limited incidental skills related to the business, such as having been an "administrator" and will ostensibly be involved as a "business development lead" or "HR" function. They have no serious independent grasp of the fundamentals of the business they are supposed to be founding and have not been present during early testing and research already carried out by the other founders on the company's proposed innovative product offering.
Due Diligence Assessments to be Carried Out By Endorsing Bodies
Before issuing any endorsement, endorsing bodies must undertake appropriate due diligence checks to ensure that the applicant is a fit and proper person whose source of wealth is legitimate and that any funds associated with the applicant's endorsed business activities can also be legitimately accounted for. Endorsing bodies will be checking for the following:
Source of Wealth and Funds:
That they have no concerns over the legitimacy of sources of funds invested by the applicant into their business
That they have no concerns over the legitimacy of modes of transfer of funds invested by the applicant into their endorsed business
that they have identified no reason to believe that the applicant or their endorsed business may be the beneficiary of illicit or otherwise unsatisfactorily explained wealth
Fit and Proper Person:
Endorsing bodies must run appropriate checks utilising suitable due diligence systems to ensure there is no immediate reason to believe the subject of endorsement has engaged in activities that would make them unsuitable for endorsement. This should include:
Identifying if an applicant is a Politically Exposed Person (PEP)- and if they are, making suitable further enquiries to understand if this presents an unacceptable level of risk of corruption or other criminality.
Ensure there is no readily available information to suggest the applicant is subject to any prior convictions or has been the subject of any serious civil proceedings for example civil recovery proceedings related to corruption.
Check to ensure that the applicant is not known to have previously been struck off as a director in the UK and carry out reasonable searches to check that there is no readily available information to suggest the applicant has been struck off as a director in their country of origin or any third country or disbarred from carrying out regulated financial activities.
That the applicant has not been the subject of any serious criminal or civil judicial decision that would impact on their suitability, for example tax evasion, corruption, or money laundering.
There is no information to suggest that the applicant is currently under investigation for any criminal or serious civil investigations including tax evasion, corruption, or money laundering.
The applicant is not under UK sanctions.
In addition to these checks, the endorsing bodies will require a declaration from the applicant to confirm if any of the above apply to their circumstances.
For those of you familiar with the endorsement system as it existed previous to the changes announced today, the endorsement system for the Innovator Founder visa will be significantly more rigorous under the new system. All three endorsing bodies, will maintain common standards and a single interpretation of what constitutes an innovative, viable, and scalable business based upon the guidance from the Home office summarised above. They will also be performing other checks which they did not do previously. However, at the end of this more rigorous endorsement process, we anticipate that a much higher proportion of those people that receive a letter of endorsement will not subsequently be rejected for not having an innovative, viable, and scalable business idea.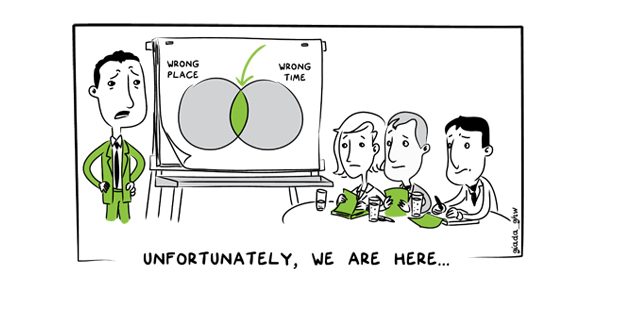 Differences in the Endorsement Process Among the Three New Endorsing Bodies
The guidance from the Home Office for each of the three endorsing bodies is the same and the process of working with each is very similar. Some parts of this new process are very different than was the case previously but will now be uniformly applied by all of the endorsing bodies. For example:
Addition of Non-Refundable Endorsement Application Fees - Endorsing Bodies used to only charge money once they had accepted a project and expressed a willingness to endorse it. The initial evaluation was free, although you could not get an endorsement without signing up for business support services for the lifetime of the visa which cost between £5K and £10K per year in many instances. However, under the new process, if you want to apply to have your application assessed, there is a fee of £1,000 (+VAT, if applicable) which is non-refundable even if the endorsing body refuses the application
No Pre-Application Advice from Endorsing Bodies - Many endorsing bodies would work with applicants whose projects had merit but were not quite ready for endorsement or to be submitted to the Home Office. The endorsing bodies would give feedback as part of an iterative process designed to get as many suitable projects into endorsable shape as possible. However, under the new process, endorsing bodies are not allowed to provide initial advice on whether a project is suitable prior to your formal assessment - it is the applicant's decision if they are ready or not to submit their application for endorsement and those that are refused will not have a second chance without paying a second application fee to a different endorsing body.
There are some differences between the three endorsing bodies when it comes to their specific endorsement process, their fees, and the time that their endorsement process will take from start to finish.
Geminus International Limited, the authorised endorsing body that operates the Innovator International community, has been an endorsing body since 2019, endorsing 400+ clients for the start-up and innovator visa between the date of their appointment as an endorsing body and April 2023. Due to their excellent track record with the Home Office of endorsing clients who subsequently secured their visa (98%+) as well as their strong support infrastructure for the community of start-up and innovator visa holders whom they endorsed, Geminus International Limited was appointed as one of the three new endorsing bodies.
One of the directors of the company, Richard Harrison, helpfully posted a video online that gives some clarity as to what they are looking for in the projects that they will endorse.
This is further clarified in the table below: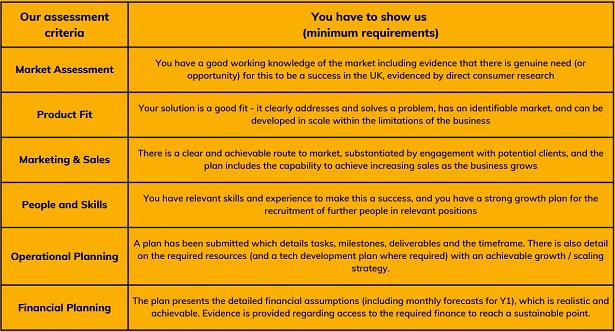 The whole endorsement process should take no longer than 4 weeks. If you're successful, the Innovator International team will progress with the final checks and will contact you to arrange an online interview. Following the completion of these checks, the Innovator International team will send you your Onboarding Pack and your Endorsement Letter. If you are not successful, they will provide the full reasons for your refusal. You are able to reapply once (albeit your application will be viewed with added caution the second time) and you can also question the decision if you do not agree with it.
The base fees associated with working with Innovator International are as follows:
£1k (+ vat if required) for the initial assessment - Vat will be applied if you are a resident of the UK
£1k (+ vat) paid 12 months after receipt of your Visa (to cover monitoring meetings after 12 and 24 months)
£1k (+ vat) paid 24 months after receipt of your Visa (to cover either the final settlement review or the assessment for the extension of your Innovator Founder visa)
Whilst it is not mandatory, Innovator International strongly encourage all applicants to use their Insight Pro service for the three years of the visa term. This service provides personalised support to assist your journey in the UK and help achieve your ILR targets. This includes monthly mentoring meetings, live webinars, and a free ticket to their annual event. The cost of this support is £150 (+vat) per month, and can be paid in advance or in monthly installments - you can choose whether you would like this support or not. They also have other support services which they can provide on an a la carte basis to endorsed clients which may be offered as and when the need for such services becomes evident in the course of your business journey in the UK.
Envestors LLP was founded in 2004 to support UK based, high growth businesses. During that time, Envestors have helped more than 200 businesses raise more than £100m in early-stage funding. Envestors is authorised and regulated by the Financial Conduct Authority. Since 2020, Envestors has also been authorised as an Endorsing Body. In that three-year period, Envestors have endorsed 235 businesses in the UK with an impressive success rate of endorsed clients securing their visas (95%+).
Endorsed businesses have access to a number of services to help them settle in the UK as well as in the growth journey of their businesses. They provide mentoring, accounting, legal assistance, and many other professional services from through their network of experts. They have also developed an established community of entrepreneurs, service partners, and mentors through hosting regular opportunities for businesses to connect and share learnings.
The endorsement process with Envestors starts with your online registration, after which you will be sent their formal engagement terms and a request for settlement of the mandatory endorsement evaluation fee (£1,000 for Innovator Founder). Once formally engaged, you will then be assigned an account manager to guide you through the formal application and evaluation process, including setting up a one-to-one video interview to provide you with the opportunity to formally present your business proposition, completion of their required digital business plan template, and AML & KYC processes. Envestors will then formally evaluate your completed endorsement application using a metric based scorecard. Where the proposition is successful in meeting the required standard, they will issue you with your formal endorsement letter.
This whole process takes from 4-6 weeks in total. Once a client has secured their letter of endorsement, Envestors can further assist your relocation, business setup, and growth by offering a suite of optional but proven support services, available either as discounted packages or individually.
As part of the visa scheme, you'll be required to keep us informed of your progress and participate in formal progress review meetings at the 12 and 24-month checkpoint intervals. During these meetings, you'll complete a report with the assistance of your dedicated account manager, which is submitted to the Home Office. Envestors will charge a fee of £500+VAT for the work they do in reporting to the home office at each of those annual checkpoints.
Finally, six months before the expiry of the three-year period of initial leave, Envestors will work with you to complete the formal evaluation required for your final settlement review or the assessment for the extension of your Innovator Founder visa. The fee for this work is also £1,000+VAT.
As previously stated, Envestors offer a comprehensive package of optional support services to help you achieve success. Their accountancy service can help formally register your business and provide the necessary financial compliance to ensure your operations run smoothly. They provide mentoring to help you navigate tough business decisions and guide you through various business development stages whilst their Premium RoadMap will help you create a robust and streamlined plan to launch and scale a business while keeping you on track to meet the Home Office Settlement criteria. No client has any obligation to use these services but Envestors will offer them to every person they endorse.
UK Endorsement Services (UKES) is a brand new UK Home Office-approved Endorsing Body. It is unique in being a consortium of six UK businesses that bring a combined wealth of experience to assessing business proposals, three of which are legacy endorsing bodies (i.e. International Innovation Hub, Blue Orchid, and Schoolgate Accounting Services). Each has its own set of skills that complement one another, to ensure all areas of support can be provided to help applicants through their business growth and expansion journey.
The UKES team also has a vast wealth of knowledge across all areas of finance raising at all stages of a company's growth lifecycle and can boast having raised over £150m of equity and investment for UK companies. Hub offices and shared high-tech working spaces in specific locations around the UK can be offered to new start businesses where they can collaborate with other entrepreneurial, like-minded individuals.
UKES operate on a fixed price agreement as set out by the Home Office in their terms and conditions for endorsement services.
Innovator founder assessment fee: £1000 - due once you make your application
Innovator founder monitoring 12-month monitoring point fee: £500 – due 8 months after your business start date
Innovator founder monitoring 24-month monitoring point fee: £500 – due 8 months after your business start date
Applications are submitted via their online portal. The processing times for applications will start when UKES confirm that we have received your application. Thereafter, they have committed that they will revert back to you at different stages in accordance with the following timescales:
By Day 2: Assessment of the initial submission
By Day 5: Security checks completed By
Day 21: Application assessment completed By
Day 21: Communication of application outcome to the applicant and the Home Office
In order to deal with applications within the aforementioned service standards, UKES need you to make sure that:
your application contains the required supporting documents including: Business Plan, Passport, Bank Statement(s), CV, Short video pitch, Financial Statements (P&L, BS, etc.)
your application is completed accurately you provide evidence of funds to maintain yourself if required on the application form and guidance
The service standard will only apply to complete applications. If your application is incomplete, UKES will contact you to obtain the missing information. If they do not receive a reply with the required information within 5 working days, your application will be nullified.
What Do These Changes Mean for Innovator Founder Visa Endorsement Applicants?
Overall the new changes to the endorsement system for UK visas are expected to benefit overseas entrepreneurs. By simplifying the process and eliminating hidden costs, the UK government is sending a message that it welcomes international talent and is committed to supporting the growth of innovative businesses in the country. However, competition for endorsement will increase significantly as a result of these changes and the process will require significantly more work, especially direct research to validate their business ideas.
Given the competitive nature of the UK Innovator Founder route and the uncertainty inherent in the process as the new rules and guidelines are put into practice and tested, you may need to lean on our expertise in order to maximise the chances that your attempts to secure an endorsement are successful. If you are considering starting a business in the UK and are interested in the Innovator Founder Visa, please reach out today for a free, no-obligation initial consultation.