Our Customers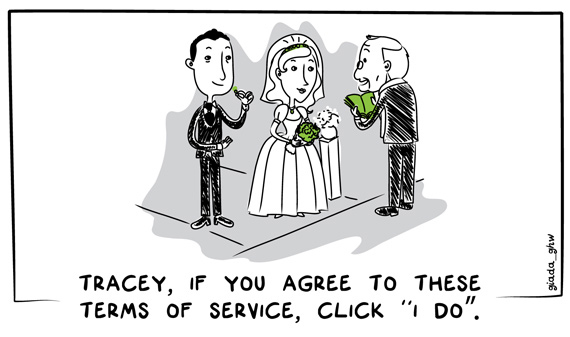 We work almost exclusively with ambitious new start and small businesses that are looking for the benefits of a practical, systematic approach to growing their business. Although much of our work is confidential and is bound by confidentiality agreements of up to 5 years, a number of our clients have been happy to provide testimonials for us and approved the publication of case studies we have on this website.
Brett Beresford - B&E Logistics Ltd
I can't say enough positive things about Continuous Business Planning. They have helped us focus on what is important to us, map out a credible path to achieving it and held our feet to the fire when the going inevitably got tough. We continue to work with them to help us achieve our goals. In terms of the cost of the service, all I will say is that they justified their first years fees in the first three weeks of working with us and this has been a profitable relationship for us ever since.

If you are sick of over-priced business support services that over promise and under deliver, like we were, then you are in for a treat. Ring Continuous Business Planning today. You won't regret it.
Asaad Mohammed - Manchester Tissue Industries Limited
We've worked closely with Colin from Continuous Business Planning for over a year now, during which time he helped me to identify a lucrative business opportunity, helped me create the business plan required to obtain my Tier 1 (Entrepreneur) visa so that I could come to the UK with my family to pursue this opportunity, helped my family and I with some of the practical challenges of moving to a new country and now continues to offer ongoing support with such matters as locating suitable premises for the business and negotiating a lease agreement, locating suppliers for our production machinery and raw materials, setting up our office and hiring our first team members. I can honestly say that we would not be where we are today without his support and I would wholeheartedly recommend his services to anyone looking to come and do business in the UK from overseas as I did.
Dr. Michal Gorski - Intermed (UK) Ltd
I've been working on a staffing solution for the NHS Trust where I work for some time and have attracted some interest from the Trust board. They asked for a detailed written business proposal to consider and I had only a relatively short to put it together. Having never written a business proposal of this kind, I started to look around for help! I put in a call to Continuous Business Planning and Colin assured me that he and his team could help me to produce a document that would make the impression that I needed to make with the Trust board. Just one week after this conversation , I had the first draft of the business proposal in my hands, ready for an important meeting a few days later. I'm now walking into that meeting with a clarity and confidence around my proposal that would have been impossible without their involvement. Thanks Colin!
Navroop Kandola - Kandola LLC
As the owner of several restaurants in the UK, I wanted to expand my restaurant portfolio to encompass a franchise restaurant in the El Dorado Hills area of Northern California. In order to be able to get actively involved in the establishment of this business, I needed to apply for an E2 visa. A key part of my E2 visa application was the production of a business plan that could clearly demonstrate that I was a serious entrepreneur and that my business venture met all the criteria which the USCIS needed to see in order to approve my application. I found Continuous Business Planning through my accountant in the UK and after an initial consultation with Colin, I engaged their services to help me produce the business plan that would be submitted as part of my application. Colin and the team produced a first class business plan for my franchise and then incorporated all the feedback and small tweaks which my immigration attorney requested as we finalised my E2 visa application. My application was successful and Continuous Business Planning were an important part of the team of professionals that made that possible"
Ali Irfan - Fragrance Souk Ltd
Having established a successful fragrance wholesale business in my home in Malaysia, I wanted to expand operations to the UK. However, there were a couple of major impediments standing in my way: no access to detailed market research for my industry in the UK to assess the viability of the venture and then obtaining the requisite visa so my family and I could live in the UK. I would need to live full time in the UK to co-ordinate business operations in the start-up phase of the new operation so obtaining the visa was my initial focus. On the advice of my immigration consultant, I reached out to Continuous Business Planning. I spoke with Colin and he assured me that he could kill two birds with one stone by doing a detailed business plan that would establish if the proposed venture was viable in the UK which could subsequently be used as the basis for my Tier 1 (Entrepreneur) visa application.

After about ten days, I received the first draft of the business plan and I was delighted with the quality of the market research. I decided to move forward with my visa application and am delighted to say that largely as a result of the work done by Colin and his team, I was able to secure the visa and come to the UK to start my business. With this detailed roadmap to follow, I'm sure that I will be able to build a successful business in the UK just as I have done in other markets.
Abdul Majid Muhammad Younis - Mahraj Group (UK) Ltd
I own and operate a group of companies in the United Arab Emirates, including a large events company and a fast growing building maintenance company and was in process of investigating the possibility of expanding my business into the UK market when I was introduced to Colin and the Continuous Business Planning team. After a couple of introductory conversations, I decided that I would outsource the production of a market viability assessment to them. In the assessment, they identified several interesting opportunities both for my events company and my building maintenance company in the UK and European markets. I decided that my business in the Middle East was now mature enough to operate without my day to day involvement so I decided I would move to the UK so that I could personally drive business growth in this new market. After engaging the services of an immigration lawyer, I asked Colin to adapt the viability assessment into a full business plan that was suitable for my imminent visa application. I'm delighted to say that I was successful in that application and am now in the UK full time in the early stages of launching what I hope will be a substantial addition to the Mahraj Group. I would definitely recommend Continuous Business Planning as they are professional, attentive and committed to helping clients achieve their business objectives.
If you want us to work with you, just as we have worked with our existing clients, then don't hesitate to contact us.