Business Idea Viability Assessment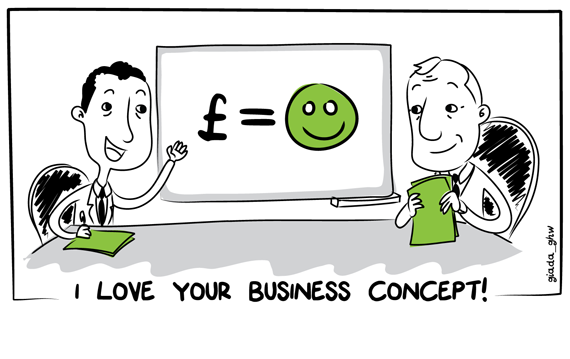 Setting up a new small business will likely be the greatest investment of time, energy and money that you will ever make. You would never dream of buying a car without first taking it for a test drive. Our business idea viability assessment is a test drive for your business idea. If you are an aspiring entrepreneur who has a game-changing business idea but you want to be confident that this idea can become a financially viable business before kissing your corporate gig goodbye and jumping in with both feet then this service is what you need. So, if you want to stand back with a team of small business professionals and take a good, hard look at an opportunity before you leap, our Business Viability Assessment could either save you an enormous amount of time energy and money or send you on your way with added confidence and greater clarity of vision and a clear strategy for achieving your business goals.
Following an initial consultation in which you explain to us the opportunity, we will conduct a gap analysis of the information that you have and make a decision as to how best to gather any missing pieces of the puzzle. We will then assess the opportunity in the context of all the essential information needed to take an informed view of the viability of the proposed business venture and compile an assessment report. The result of this assessment will be the recommendation of the report that the status of this business opportunity should either be green for "go", amber for "proceed with caution" or "red" for stop.
Armed with this professional assessment of the opportunity, you can seize this new opportunity with confidence or breathe a sigh of relief that you were prescient enough to pass up on an opportunity that could have been catastrophic for both you and your business. Alternatively, you can go back to the drawing board and with our help, refine your plan so that it stacks up in the cold hard light of all the relevant facts.
To discuss our Business Viability Assessment further, feel free to call us or send us a message.