UK Innovator Founder Visa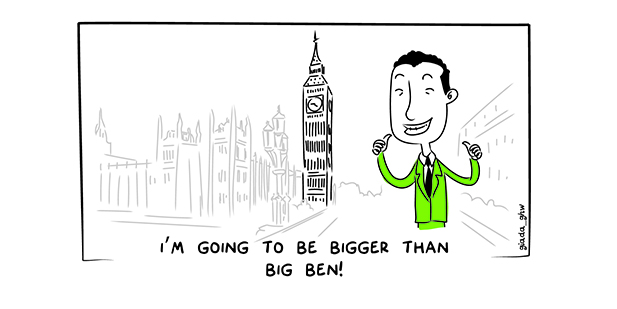 Need a Business Plan for an Innovator Founder Endorsement or Visa Application?
From 13 April 2023 onwards, the start-up and innovator visas introduced in March 2019 will effectively merge into one scheme, dubbed the Innovator Founder route. The Innovator Founder visa combines many of the best features of the two previous visa schemes:
No Minimum Investment Requirement - Founders will no longer be required to invest (or have invested) at least £50k in the business as was the case for the Innovator visa. This is one reason why there is no longer a need for the Start-up route which had no minimum investment funds requirement. This will offer greater flexibility to applicants. However, some applicants will need to show that they have sufficient funds to establish their business as part of the requirement to show that the business plan is viable. If the business idea is one which requires significant investment, then the Endorsing Body may wish to see evidence of how the applicant proposes to fund this.
Secondary Employment is Permitted - Secondary employment will be permitted while the visa holder is developing their start-up buiness. Under the Innovator route, applicants were excluded from working for any other business other than the business that they have established, though this was permitted for Start-up migrants. The Innovator Founder route is much more flexible in that it allows employment outside of the applicant's business. Innovator Founders can take up secondary employment provided that the employed role is at least RQF Level 3 (equivalent to A-levels). This is, of course, is another reason why the Start-up route is no longer required. Study is also permitted in certain circumstances.
The Home Office has also greatly simplified the endorsement process. Under the old system, founders looking to apply for start-up and innovator visas had to get a letter of endorsement from one of more than 50 private UK endorsing bodies, or one of a few dozen UK universities. However, Home Office officials have seen over the course of the last four years that this system did not work well either for the founders or for the Home Office.
Bad for Founders - The old way endorsement was arranged didn't work well for founders for whom endorsement was typically only granted after they signed up for an expensive programme of business support (up to £10K per year) or after relinquishing equity in the business to the endorsing body (10% - 20% of the company in many instances). Meanwhile, young entrepreneurs who were able to be endorsed as a graduate or alumni of one of the Universities didn't typically have to pay for ongoing business support but generally received very limited support from academic staff with limited entrepreneurial experience.
Bad for Home Office - The fact that there were so many different endorsing bodies made it incredibly difficult for the Home Office to maintain a uniform interpretation of the criteria for a project to qualify for the start-up or innovator visa (i.e. innovative, viable, and scalable). This disparity between the Home Office's interpretation of the criteria and the interpretation of many of the endorsing bodies culminated in an explosion of refusals in 2022 for applicants that had been endorsed by one of the endorsing bodies but who were subsequently refused by the Home Office at the visa stage. The refusal rate for the innovator visa, for example, increased from 5% in Q2 of 2021 to 44% in Q2 of 2022. This refusal rate subsequently fell slightly as many endorsing bodies adopted an interpretation of the visa criteria that was more in line with Home Office expectations, but the refusal rate for both start-up and innovator visas remains high.
To address both of these issues, the Home Office has decided to reduce the number of endorsing bodies from more than fifty to just three - Geminus Innovation (t/a Innovator International), Envestors, and the newly established UK Endorsement Services. Applicants still must have a business idea that has been assessed by one of the three newly approved endorsing bodies as being innovative, viable, and scalable. However, the Home Office will now ensure that these endorsing bodies deeply understand what the Home Office is looking for from Innovator Founder visa applicants and will ensure that the endorsing bodies apply the criteria for endorsement uniformly regardless of which of the three endorsing bodies receives an application. It will no longer be possible, as was previously the case, to "shop around" the various endorsing bodies to find someone that was willing to support a business idea after having been rejected by one of them as not meeting the visa criteria.
The endorsing bodies will be looking for the following from business projects used as the basis of an Innovator Founder visa application:
Innovation — The project must either be unique in the UK market or sufficiently different from the industry incumbents for the business to enjoy a significant competitive advantage over its competitors. The innovation must be related to the core function of the business - it cannot be a "bolt-on" innovation that has only been added to a traditional business for the purposes of meeting the innovation requirement (e.g. a traditional business that offers an app of some description to customers). Endorsing bodies are especially wary of projects where a few innovative buzzwords (e.g. AI, machine learning, Web 3, and blockchain) are added to an otherwise unremarkable business idea. Unless the innovative technology is central to the project, it is unlikely to be endorsed. There must also be a credible development plan for the technology/innovation if the applicant is a non-technical founder.
Viability — There must be strong evidence that this innovation is not just "innovation for innovation's sake" but that it is a solution to a genuine pain point that is widely acknowledged by potential customers. Endorsing bodies have a strong preference for primary research over secondary desk research in establishing the demand for this innovation. They are ideally looking for evidence of conversations with potential customers who have expressed a willingness to pay to solve a problem that they acknowledge exists and that they would like to address. They will also assess whether or not the applicant has, or is actively developing, the necessary skills, knowledge, experience, and market awareness to successfully run the business. The founder must also demonstrate to the satisfaction of the endorsing bodies that they have the financial resources available to launch and develop the business to the point where it is cash flow positive.
Scalability — Endorsing bodies will assess the strength of the "go to market" strategy, with a special emphasis on the detailed plan for the business to secure its first ten to twenty customers. Given that the initial customer acquisition work is likely to be carried out by the founder(s) themselves, they will also assess the founder's experience, existing contacts to whom they could sell, and their general sales and marketing skills. Endorsing bodies will also assess for evidence of structured planning and of potential for job creation and growth into national markets.
The changes announced alongside the new Innovator Founder visa are positive in many ways but will also create new challenges for applicants. With only three endorsing bodies approved to issue endorsements after 13 April 2023, each endorsing body will receive a much large number of applications. This will have the effect of increasing competition for endorsements whilst the increased volume of applications will slow down the endorsement process unless they make quick decisions based on their first impression of the project. Endorsing bodies are unlikely to be able to provide extensive feedback about projects as many have heretofore been able to do. Applications that have critical failure points will likely be rejected with no further conversation available. Whilst applicants will be free to re-apply with the same project, it is unlikely that a different endorsing body will see things differently and will be assessed with a heightened degree of caution by the same endorsing body given the initial failure points.
Our Services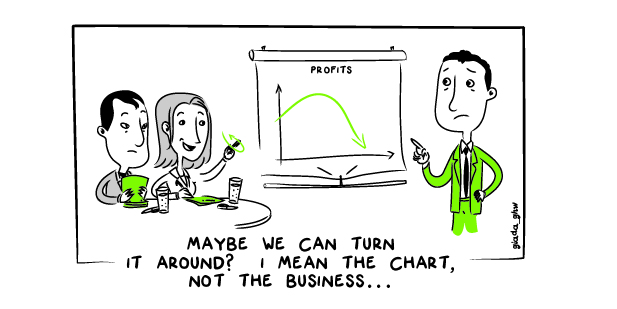 Now more than ever, it will be critical to get the plan right the first time.
Given the competitive nature of the UK Innovator Founder route and the uncertainty inherent in the process as the new rules and guidelines are put into practice and tested, you may need to lean on our expertise in order to maximise the chances that your attempts to secure an endorsement are successful. We can help prospective Innovator Founder Visa applicants in the following ways:
1. We can help you identify and develop an innovative, viable, and scalable business idea.
Unlike previous UK business visa schemes such as Tier 1 (Entrepreneur), a strong business plan which is viable and able to expand within the UK market may not satisfy the conditions of the new Innovator Founder Visa route. In order to secure a visa endorsement, your business idea will need to be deemed innovative, viable, and scalable by one of the endorsing bodies.
Innovative - Prospective applicants need to develop a business plan that brings something new to the UK market rather than a "me-too" business that merely competes with other similar businesses. Depending on the endorsing body you are targeting, it is possible that a more cost-efficient model or one with a superior but similar product or enhanced customer service may not be deemed sufficiently innovative. We will help you to take your idea and co-create with you points of differentiation and competitive advantage that will make your business truly unique. We will also help you find the necessary clarity to accelerate execution.
Viable - The endorsing body will be looking to support business plans that the entrepreneur and their team can actually deliver and that have a clear and credible pathway to profitability. We will also demonstrate that you and your team have the skills, knowledge, experience, and market awareness to deliver on your business plan or develop a clear plan whereby they can be developed. We can help you to establish your funding requirements for the three-year period of the Innovator Founder visa, identify the most suitable source of start-up funding and map out what needs to be done in order to firmly establish your business as a viable venture.
Scalable - Scaling a business is an often misunderstood concept. It does not simply mean that the business is capable of getting bigger. That would be true of almost every business. A business can only truly be said to be scalable if it has operating leverage. If additional revenue requires relatively smaller and smaller additions to operating costs, you have operational leverage and your business can accurately be said to scale. However, a business that adds revenue and operating costs at an equal rate or even adds costs at a greater rate than it can add revenue cannot be properly said to scale, even if the business could get a lot larger in terms of both its revenues and gross profitability. We can help you verify that your business idea is truly scalable by carrying out the detailed financial modelling necessary to map out the relationship between revenue and operating costs in your business.
We would start by assessing the business ideas that an applicant may already have in the first instance to ensure that it meets the endorsement criteria and is likely to be warmly received by an endorsing body. If necessary, we will work with the applicant to refine these ideas until we have a business idea that meets the criteria that the applicant is excited to pursue. If a client does not have any clear ideas at this stage, we can help generate three ideas based on their CV and personal interests that are likely to meet the visa criteria which the applicant can review as a starting point for the idea generation and selection process. We will then work with the applicant to further research and expand upon their preferred business idea. We will not move forward to the next phase until we have a business idea that meets the visa criteria that is both likely to be endorsed and is a project to which the applicant is committed to pursue in the UK for the next 3 years.
2. We can help you validate demand for your innovative, viable, and scalable business idea.
Setting up a new small business will likely be the greatest investment of time, energy, and money that most people will ever make. Most people would never dream of buying a car without first taking it for a test drive. Similarly, the Home Office assumes that business visa applicants would never move with their family to the other side of the world to pursue a business idea that had not at least been subject to some basic tests. Consequently, endorsing bodies are unlikely to take a project seriously that has not spent at least some time actively validating their business idea.
Over the last decade of working with entrepreneurs from the UK and all around the world, we have developed a process via which an applicant can validate their business ideas without significant costs. Our idea validation process is designed to give both the applicant and the endorsing body reasonable certainty that this business will have a sustainable, growing, paying audience in a matter of weeks, rather than wasting months or years building a final product nobody will pay for. The process is designed to highlight who the first paying customers are likely to be and to lay a solid foundation for growth in the first 6-12 months of the business.
Our process for validating a business idea can be boiled down to 7 simple steps:
Create an Early Feedback Group
Have One on One Conversations With the Target Market
Revise Idea Based On Initial Conversations to Ensure a Strong Competitive Advantage
Develop an E-Mail List of Potential Customers
Create Proof of Concept Goals
Create and Launch a Pre-Order Offer to E-mail List
Continue Building and Iterating Based Upon Feedback
We will support clients through each step of the product validation process. The more of this process that can be completed prior to submitting the endorsement application, the better. However, we recommend that clients complete steps 1-4 as a minimum.
Following this business idea validation process is not a guarantee of success and it most certainly isn't easy. It's not as simple as putting up a waiting list and hoping people miraculously discover your offering & fork over their hard-earned money for something that doesn't exist yet. It will take work to build confidence, inspire trust and convince a community that you'll be able to deliver enough value in exchange for the price you're asking.
3. We can review or write the business plan for your endorsement and visa application
Since its inception in 2012, Continuous Business Planning has worked with hundreds of entrepreneurs from all over the world that needed a business plan in support of their visa application. With over a decade of experience working with direct clients, immigration lawyers, and immigration consultants from all around the world, we are amongst the most knowledgeable and experienced consultants in the UK when it comes to supporting business-related immigration to the UK. As far as business plans are concerned, we assist clients in two ways - by providing a detailed, professional review of a self-produced business plan or by writing the entire business plan for the client.
Visa Business Plan Review
For those people that have already written their own business plan but need advice as to whether this is an innovative, viable, and scalable business idea that meets the start-up visa criteria and want a recommendation as to which Endorsing Body they should approach, we offer our comprehensive visa business plan review service. The result is an actionable report with recommendations for improvement of the business model in terms of the degree to which it satisfies the visa criteria and also improvements in the content of the plan itself.
Visa Business Plan Writing
If you would prefer to outsource the writing of the business plan to our team, we are happy to take on the task. Once we have ensured you have a properly validated business idea, we will produce a visa-compliant business plan to present to the endorsing bodies. This will be extremely detailed (typically 35 – 40 pages) and will include everything that the endorsing bodies typically want to see. We will review the full draft together and make sure you know the business plan thoroughly so that you can pitch this idea to the endorsing bodies with confidence and expertise.
4. We Can Advise on Selecting the Most Suitable Endorsing Body for your Business and Act as an Introducer
Once they have a fully formed business idea that meets the Innovator Founder visa criteria, the next consideration for prospective applicants is to select the most appropriate endorsing body for their business idea. The application process for each endorsing body is different, payment terms are different and the support network in place with each endorsing body is different. We will help applicants to identify which of the endorsing bodies would be most suitable for their business idea and will make the necessary introductions so that they can get started with qualifying for an Innovator Founder visa endorsement. The endorsing bodies give extra weight to projects that have been introduced by a trusted partner as this helps them to screen out projects that have no chance of endorsement which they would need to spend time reviewing if received via direct application.
Finally, unlike many business plan writers, we will not abandon you during the endorsement process. The endorsing body may ask questions that you won't feel fully comfortable answering, at which point you can simply reach back out to us, even if it is months after we finished the business plan and we'll help clarify anything that comes up.
If you are considering starting a business in the UK and are interested in the Innovator Founder Visa, please reach out today for a free, no-obligation initial consultation.