Business Plan Writing Service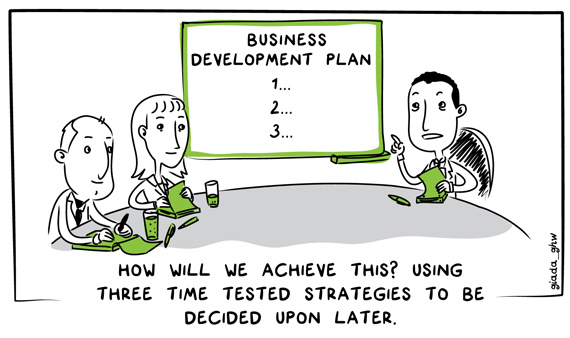 Why You Need A Business Plan
Most small business owners feel as anxious about writing a business plan as they do about visiting the dentist, so it's no surprise that roughly two-thirds simply don't bother. Sadly for them, the research is almost unaminous about the benefits of proper planning. We don't want to bury you under the mountain of academic papers that have been written on this subject but here are the findings of just a couple of these studies for you to consider:
Paul Tiffany and Steven Pearson in their book Business Plans for Dummies quote a study conducted in the late 1990's of almost 1000 small businesses which found that those with detailed, written plans had experienced 50% more revenue and profit growth than those without one.
More recent research done at Cranfield University supported these findings after rigorously controlling for other factors which might explain the difference between business performance with and without a business plan.
Simply put, business planning puts more profit in your pocket.
Why Hire Us to Write Your Business Plan
Although we believe that every business needs a business plan, not everyone needs to use a professional writer for their business. Any business owner would benefit from writing their own plan, especially if it is not intended for an external audience. However, bank managers, investors, venture capitalists and visa officials all have certain expectations and your plan will need to meet these expectations if you hope to achieve the outcome you seek. Having completed hundreds of business plans over the course of the last decade, we understand through hard-won experience what each of these audiences is looking for in a business plan.
If you choose to work with us, you can be confident you will receive the level of quality required to secure a bank loan, third party investment or to obtain the visa that you need. We will save you an enormous amount of time, energy and money and send you on you way with added confidence, greater clarity of vision and a clear strategy for achieving your business goals. We can even support you in your implementation of the plan and the achievement of your goals.
Our Business Plan Writing Process
Continuous Business Planning are small business planning experts, having written hundreds of business plans for business owners in almost every industry over the course of more than a decade. Unlike many business planning consultants, we realise that no one person has all the relevant experience or skills to create the most complete and appropriate plan possible for every client. Instead, our team of experienced business plan writers will collaborate in producing exactly what you need, with your project manager sourcing the right input from the right people over the course of as little as a week.
Our process is as follows: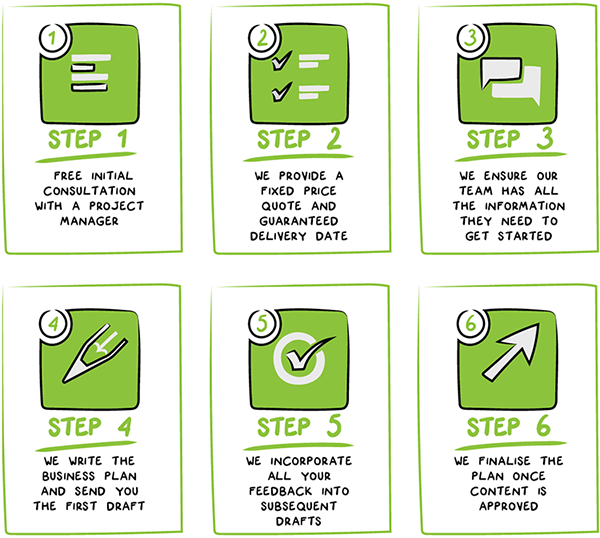 Uniquely, at Continuous Business Planning, our plans are written by small business owners for small business owners. We understand that your plan needs to work in the unique context of your start-up or small business rather than being a carbon copy of the same old textbook plan, written by MBA's, for long-established medium to large organisations. You know that a plan that is bent and twisted to fit the needs of your small business, an organisation different in kind, not just scale, from the type of organisations that the textbooks are written about, simply will not be useful in providing you with a workable roadmap.
For a business plan that will work, choose Continuous Business Planning. Call us or send us a message today to secure both the insight and funding that will take your small business to the next level.