EB-5 Business Plan Writing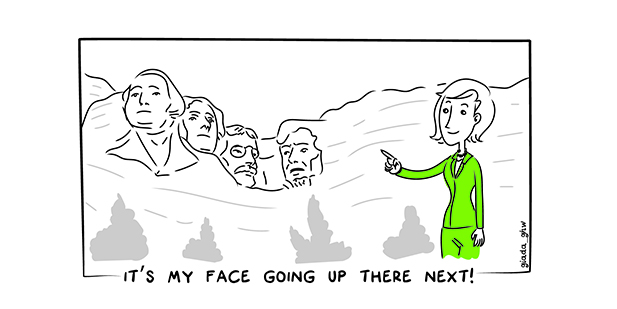 The EB5 Visa, also known as the Immigrant Investor Program, is one of the few US visa programs that can result in permanent residence for investors, business owners, and their families. There are two different ways to invest in the EB5 visa program. These options are:
EB5 Direct Investment Visa - Prospective EB-5 visa applicants can invest directly into a new or existing business.
EB5 Regional Center Visa- Prospective EB-5 visa applicants can also invest through a regional center EB5 project, which offers the option to potential investors of obtaining the benefits of the visa without the hassle of the day-to-day management of a business.
There are several important requirements for an EB-5 visa. Chief amongst these are the employment and minimum investment criteria.
Employment - USCIS requires that you create at least ten permanent full-time positions within two years of receiving your provisional visa. Note that this doesn't include the employment positions of the investor's spouse or children. In addition, the employees filling these positions must be eligible to work in the U.S. indefinitely. Temporary green card holders are also not eligible. You don't have to hire those employees immediately. Instead, USCIS requires a business plan showing that you plan on hiring ten full-time employees within two years. USCIS will assess any plan that proposes a longer time frame for job creation as lacking in credibility and may refuse the application on that basis. Even if you are granted the visa based upon the plan, should you fail to create the new positions outlined in the plan, USCIS may revoke your visa so it is crucial not only that your business plan tells USCIS what it wants to hear at the time of application but that the plan is sufficiently robust that it can actually deliver the results contained in it.
Minimum Investment - For over 25 years, the minimum investment required for the EB-5 visa remained the same at $500,000 or $1,000,000, depending on whether or not the business is set-up in a Target Employment Area (TEA). However, in July 2019, the USCIS announced a number of significant changes to its EB-5 Immigrant Investor Program, chief amongst which was the raising of the minimum investment requirement to $900,000 and $1,800,000 respectively. These new rules will become effective on November 21, 2019.
Failure to show and thus require careful planning, both in terms of the Unlike the E-2 Treaty Investor Visa, there has been an important legal precedent set around the specific requirements of the business plan that must be submitted as part of an EB-5 Visa application. These requirements are set forth by the landmark ruling known as "Matter of Ho".
Formally, Matter of Ho, created by the AAO (Administrative Appeals Office), entails what makes up a comprehensive EB5 Business Plan. It stipulates the need in each EB-5 Business Plan to include sections about the identification of the target market, market analysis (comparing and contrasting competitors' strengths and weaknesses), the structure of the business' personnel and time frame for the creation of jobs, and the growth plans and sustainability of the business, including cost, sales, and income projections.
The plan must also indicate which permits and licenses need to be obtained, as well as any applicable manufacturing or production processes, required materials, and supply sources. Any executed contracts relating to the aforementioned must be noted. A discussion involving the business' pricing structure, sales and marketing strategy, and operations must also be included as must a discussion of the company's staffing requirements, containing descriptions for all positions, and a hiring timetable.
The key to the success of your EB-5 business visa petition is a comprehensive, well-written business plan that is in full compliance with the Matter of Ho. With so much at stake, why not hire Continuous Business Planning to provide you with a comprehensive, professionally written EB-5 Visa Business Plan that helps you to achieve your goal of living and working in the United States? The business plan we create with you will exceed the USCIS requirements for supporting evidence and will provide you with the insight you need to actually achieve the business growth goals required to justify the creation of the new jobs that are an important condition of the visa.
At Continuous Business Planning, we understand the USCIS' EB-5 visa requirements intimately. Not only have we created dozens of EB-5 Visa compliant business plans for clients but also our founder, Colin Smith, is currently working on his own EB-5 application. We perfectly understand what you need as we are living it ourselves! Don't outsource such an important task to a business consultant that can point to academic qualifications and a track record of helping visa applicants but has no personal experience of either the immigration process or owning and operating a small business.
Engage the services of Continuous Business Planning and partner with a company that is committed not only to a successful outcome in the EB-5 visa application process but also to the creation of a successful business. For a free, no-obligation initial consultation, contact us today.