You Say You Want An Entrepreneurial Revolution...
01-August-2012
01-August-2012 13:50
in Start Up Business Advice
by Admin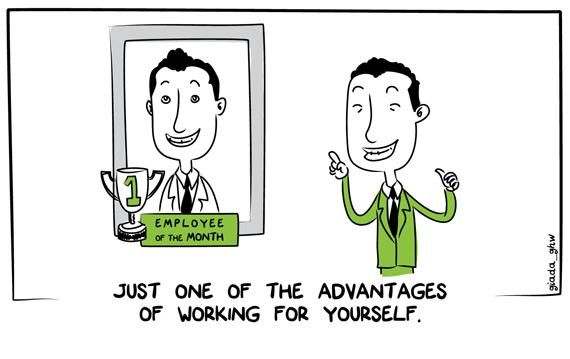 There seems to be something in the water in the UK lately that is inspiring an unprecedented number of people to step off the corporate treadmill and launch feet first into the wonderful world of small business ownership. The GEM UK Report 2011, published last week, surveyed more than 10,000 people in the four home nations of the UK. They found that in 2011, more than one-fifth of adult Britons expected to start a business in the next three years, were actively trying to start a business, or were already running one.
There are numerous advocates for entrepreneurship that will be delighted at the news, not least some of the political great and good. Everyone from Barack Obama to our own David Cameron has promoted entrepreneurship in the hope of sparking the kind of entrepreneurial revolution that has helped such economic minnows as Rwanda, Chile and Israel climbing up the ranks of the developed nations on the back of what observers such as the editorial team of the Harvard Business Review have called an entrepreneurial revolution in those countries.
Is This Growth Truly Revolutionary?
The question in the light of the GEM report is, are we are in the throes of our own entrepreneurial revolution here in the UK?. Unquestionably, there is a rapidly growing trend in the UK labour market towards self-employment, whose ranks had swelled to a record 4.1 million – or 14.2% of all employed people – according to the Office for National Statistics, by the end of 2011. This had increased further to almost 4.2 million or by 84,000 people by the end of March this year, an increase of over 2% in three months according to the very latest figures on self-employment. This kind of explosive growth in the numbers of small business owners is fairly compelling evidence that something is happening. The question is what?
There is an argument that the majority of these new small business owners are low skilled, "necessity entrepreneurs" rather than "opportunity entrepreneurs" drawn into self-employment by buoyant markets or exciting innovation. On this point, Professor Jonathan Levie, one of the authors of the report said :
"After the recovery in people's entrepreneurial attitudes in 2010, we have seen a real increase in intentions and start-up attempts in 2011. While necessity-driven start-up attempts increased significantly, they comprised less than 15% of all start-up attempts in 2011. Even in a continued recession, most entrepreneurs in the UK start-up because they spot an opportunity."
So we see that the growth in "necessity entrepreneurship" is partly but not entirely responsible for this growth. This swelling of the ranks of bright-eyed entrepreneurs with "necessity entrepreneurs" that are every bit as ambitious as their opportunity minded counterparts, but which are poorly equipped to turn their ambitions into reality could be a great thing or could be extremely dangerous, not just for them individually but for the country collectively. If this growth in the number of entrepreneurs is to lead to a true entrepreneurial revolution and a reinvigorated economy, there will be an increased need for small business support services.
The Role Of Business Support Services In The Revolution
In summary, the number of entrepreneurs is increasing at an unprecedented rate. Some observers believe that this is the advent of the entrepreneurial revolution in the UK. Whether we as a nation can translate this renewed interest in entrepreneurship into sustainable economic growth will depend in part at least on the quality of small business support they receive. The type of support most frequently offered is too superficial and generalised to make a significant difference to business performance. The current academic research favours a 'deep' rather than 'broad' approach to business support favoured previously by Business Link and today by the various non-profit Enterprise Agencies tasked with igniting the powder keg that is the entrepreneurial spirit in the UK.

At Continuous Business Planning, we believe that what small business need is advice and hands-on help from small business owners themselves based on current business practices. Many of the advisers for the nonprofit Enterprise Agencies come from corporate backgrounds rather than small business or entrepreneurial backgrounds and are light on practical experience. The best advice that small businesses can get is not from a call centre helpline or from 'information-based' one to one interviews from someone that has never owned their own business or struggled with the challenges of small business ownership, but from someone who has first-hand experience in building up small businesses, as well as a good grounding in general business principles.
The Entrepreneurial Revolution can only succeed one successful start-up at a time. If you want to be one of those UK companies standing on the barricades waving a flag, talk to us today so you can be properly equipped for success.