Advantages of Internet Marketing over Traditional Marketing for Small Business
06-September-2013
06-September-2013 16:52
in Sales & Marketing for Small Business
by Admin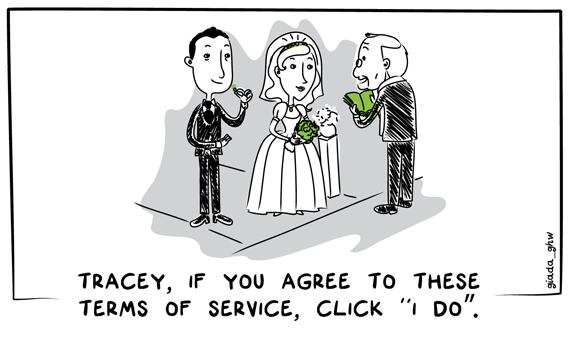 Internet marketing has opened up new options for small businesses to explore and develop. With the help of Internet marketing, small businesses can increase their online visibility by applying strategies like SEO, PPC, social media, e-mail marketing, banner ads, etc. Internet marketing has many advantages - it is cost-effective, has speedy reach, can target potential customers, can connect to people from all over the world, etc.
Compared to this, traditional marketing like TV, radio, print ads, direct mail, etc., is a process that takes time, is expensive and is difficult to target specific customers. There are many benefits of small business Internet marketing. Some of them are mentioned below.
Economical
Internet marketing is less expensive when compared to traditional marketing and is a more effective option for promoting your small business. You can use different marketing methods like SEO, social media, blogs, etc. It gives better return on investment than other forms of advertising.
24/7 Operation
Over the Internet, small businesses can sell products/services 24 hours a day, 7 days a week and all over the year. It helps potential customer reach the business at any given point of time, irrespective of whether it is a day or night. Whereas in traditional marketing, customers can reach the business only at specific time, and it requires staff assistance.
Measurable
Internet marketing enables small businesses to measure the performance of their business. They will get to know the number of visitors to their website, on which pages visitors are spending more time, how many of them have purchased from your site, etc. When it comes to traditional marketing, the performance is difficult to assess in terms of direct sales impact on your business.
Coverage
Internet marketing has no boundaries, no restrictions. It reaches your local and global market. There is a good scope to reach vast number of customers. On the other hand, in traditional marketing, it is restricted to a limited area or region or country.
Level Playing Field
Internet marketing gives scope to small businesses to be in par with big businesses, irrespective of size, type of industry and location. It is all about how you convey your message to the targeted audience. In traditional marketing, you can't even imagine competing with big businesses because of its production size, marketing size, revenue, etc.
Real Time Results
Internet marketing gives real time results on advertising campaigns because it involves in short cycles, real time executions, one to one messaging, etc. Based on the results, small business can focus on customers interest, buying behavior, etc.
Targeting
Internet marketing helps you target customers who are interested in your business. This helps the business to know how many customers belonging to a specific area have visited their website. Whereas in traditional marketing, you are not sure if your marketing efforts have targeted the intended audience.
Speed
Traditional marketing is a time consuming process and for this reason it takes time to reach audiences. As opposed to this, Internet marketing enables your business reach anyone in the world the moment you start your advertising campaign.
From these points, it is very clear that for small businesses, Internet marketing can be an effective and affordable strategy to reach targeted demographic groups and deliver a better ROI.
This article was written by our friends at Marvist Consulting LLC. Marvist Consulting LLC offers small business Internet marketing services across the USA. Marvist Consulting offers PPC management services that help you get more potential customers. Since establishment in 2005, Marvist's Professional SEO services have earned the goodwill of clients with uncompromising commitment to business values while delivering expert services.